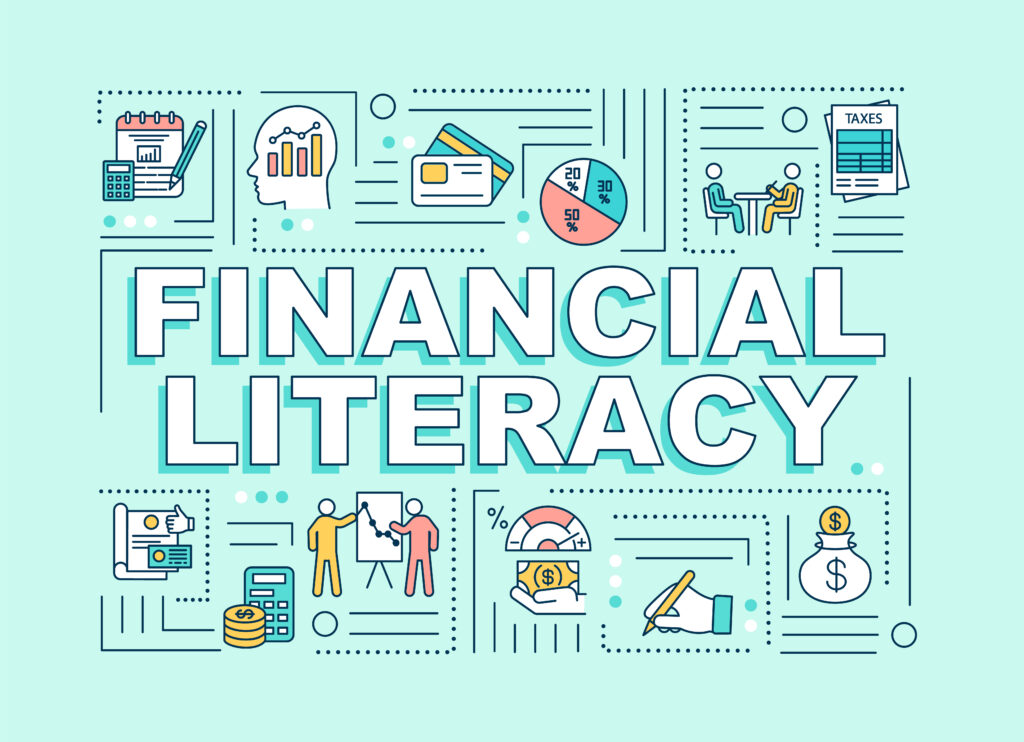 To be financially literate is to learn how to manage your money. This means learning how to prioritize and pay your bills, how to borrow, and save money responsibly. How and why to invest and plan for retirement.
Financial literacy is important because it helps people become self-sufficient and achieve financial stability. This includes being able to save money, distinguish the difference between wants and needs, manage a budget, pay their bills, buy a home, pay for college, and plan for retirement.
According to the Financial Literacy and Education Commission, there are five key components of financial literacy: earn, spend, save and invest, borrow, and protect.
To earn money, you need a job, a business, or an investment. Many people have all 3!
Most good jobs require training. You can attend a trade school to learn how to be an auto mechanic or a welder. You can go to a trade school to learn how to cut or style hair!
A good business to start right now might be to learn how to make websites. Read https://creditcardstore.com/why-your-business-needs-a-website/ for more information. You can add revenue to your Web Design Business by offering eCommerce Websites. Learn more about offering Credit Card Processing by Checking out https://creditcardstore.com/julies-form-test/
To learn how to spend money you need to create budget. Creating a budget helps you prioritize your bills, spend within your means and stay clear of the debt trap.
Monthly Yearly
Income $4000 $48,000
Rent $1200 $14,400
Food $800 $9600
Electricity $100 $1200
Car $250 $3000
Gas & Insurance $1000 $12,000
Entertainment $300 $3600
Investments $350 $4200
$48,000
It is tough to create and maintain a budget but if you do not take note of your spending it will be really tough to maintain your quality of living.
One of the items I did not add to the budget is a credit card payment. Having a credit card can help you increase your credit rating if you can keep your balance low but borrowing to buy things you don't need can get really expensive over time as the average rate credit cards are charging is more than 20%! Do everything you can to keep your personal borrowing to a minimum
Business borrowers need a clear plan to utilize funds for revenue creation and profit!
Investing is a great way to build wealth and save for the future. You can invest by buying stocks and bonds or just adding money to a savings account.